TRAP SYNTH TUTORIAL
CLICK TO WATCH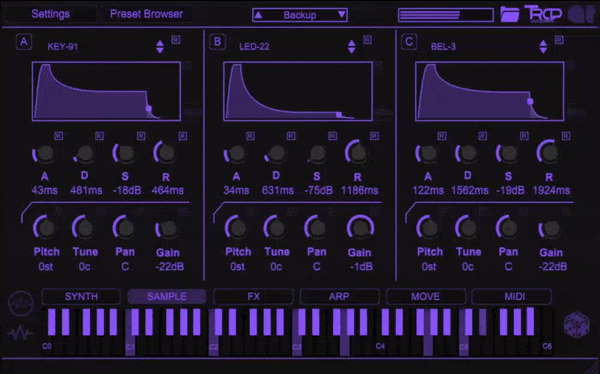 hybrid virtual instrument

Multi-Wave Form Generator with adsr filter controls

3 Multi Layers 1000 Instruments 1000 Presets

400 Midi Scores with a built in Randomizer
SAMPLES MADE WITH TRAP SYNTH
ADSR for Frequency and Intensity.

9 wave form shapes sine, Triangle, Saw, Square, Noise, Triangle 2, Square 2, Trapazoid 1, Trapazoid 2

Wave Form Mix is for both A and B wave forms.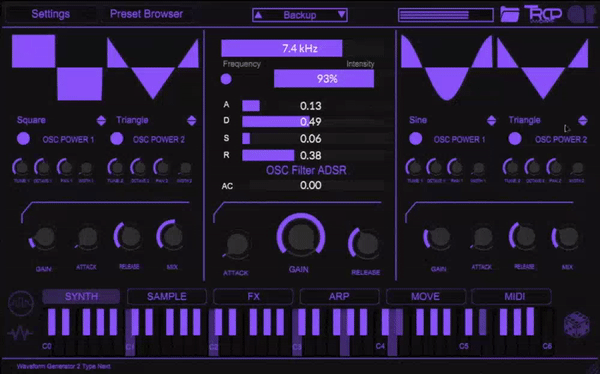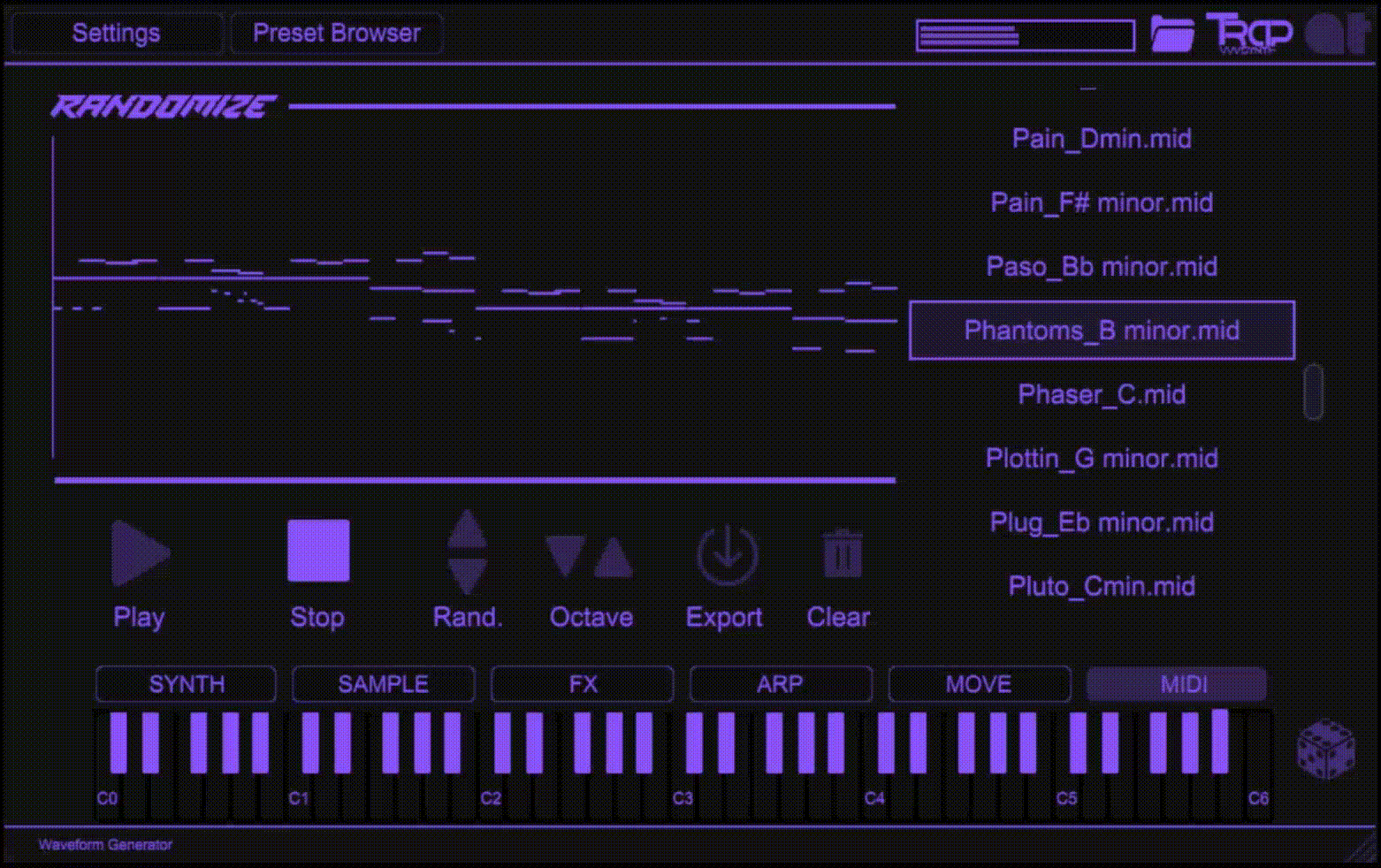 400 Built In Midi Scores.

Play or Drag midi in the plugin.

Built In Midi Randomizer that keeps your Melody In Key.
Full Effects Suite with 12 custom DSP modules.

Effects include Filter, Rotary Width, Tempo Sync, Eq, Comp, Amp, Chorus, Degrade, Phaser, Reverb, Delay, and Portamento.

Built Randomizer that allows you to randomize a Patch, Arp, Pad, Stab, All, and the Effects.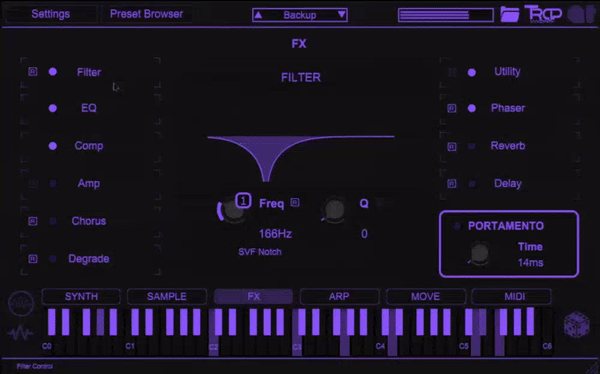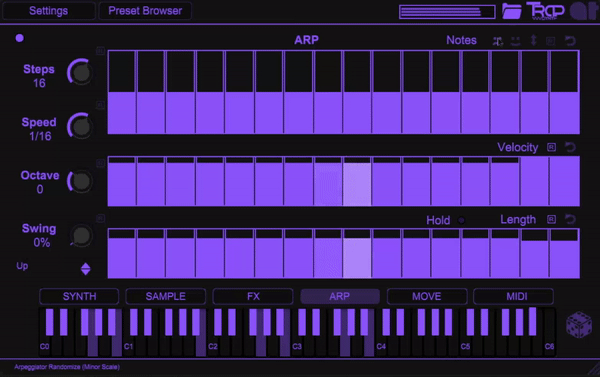 Full Controls Steps, Speed, Octave, Swing, and Direction.

Randomize Arps or a Sequence in Minor or Major Scales.
Add Fx, Variation, and Movement to your Instruments.

Link any of the controls built in Trap Synth.

Control the strength of any macro in the advanced menu tab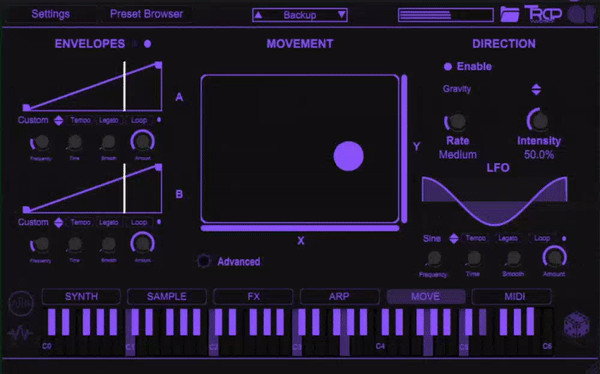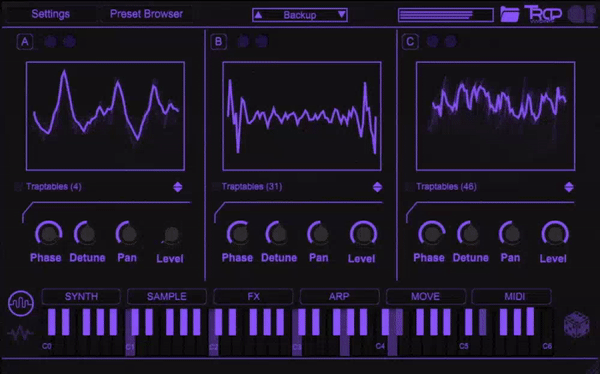 Perfect for adding the wild side of your creation.
Drag in your own One Shots

Save and share your sounds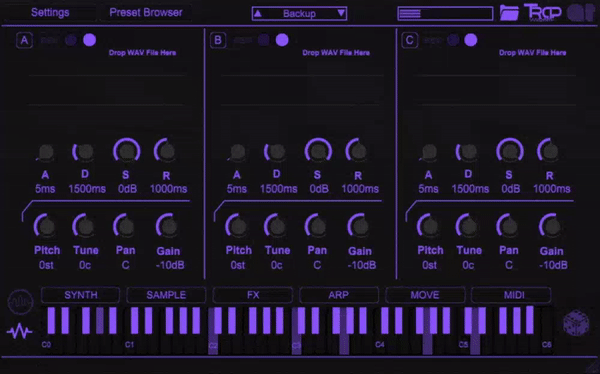 1000 INSTRUMENTS 1000 PRESETS

400 MIDI SCORES WITH BUILT IN MIDI RANDOMIZER

FULL EFFECTS SUITE WITH 12 CUSTOM DSP MODULES WITH BUILT IN RANDOMIZER

CUSTOM MACRO CONTROL FOR ANY PARAMETER AND ADVANCED MENU

TWO WAVEFORM GENERATORS WITH 9 SHAPES

A 10$ INFINIT AUDIO GIFT CARD